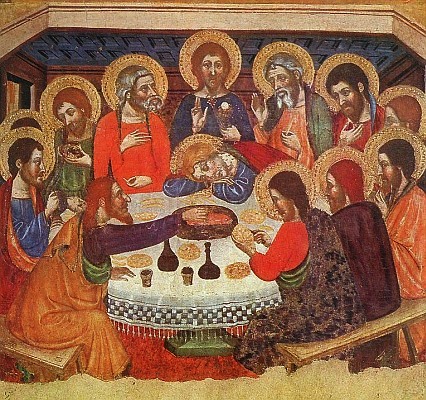 A new command I give you: Love one another. As I have loved you, so you must love one another. John 13:34
The observance of Maundy Thursday reminds us of Christ's actions this Thursday before his death. The word Maundy is from the Latin
mandatum
which means "command," referring to this new command Jesus gives in John 13:34.
If you are able to attend a Maundy Thursday service today, by all means do! It is a wonderful time of reflection and definitely sets the mood for the somber attitude of the next couple of days. If there isn't a service near you, don't despair! You can easily create your family's own commemoration of Holy Thursday at home.
Begin your time of family worship with a good, old-fashioned foot washing. This act is seldom practiced in churches today with good reason, I'm sure, but within the confines of your home it can be a very humbling experience. Lovingly washing the feet of your children will help them visualize Jesus washing the feet of His disciples. If it's warm outside, allow them to walk barefoot in the dirt just before so that their little feet really need a bath.
Read together from John 13 so that your children will understand what happened during this time in Jesus' life. It is not necessary to share the entire account of Christ's death, burial and resurrection. Allow it to unfold as the time passes. Your children will get caught up in the events, and the story will be more real to them than ever.
Share with them about the Passover meal, and serve your own version of the Lord's Supper. It doesn't have to be anything fancy. Juice in a communal goblet is a new experience for most of us who are used to the tiny cups used for communion in our churches. Break off small pieces of bread or crackers for them to eat.
Read the account of the Lord's Supper in one of the gospels, and like Jesus and His disciples, sing your favorite hymn together.