As impossible as it seems, our older son turned 15 last weekend. He can't be 15; he's the little blonde-haired boy running around in Superman pajamas. At least he was yesterday, it seems.
Now he's become a somewhat lanky teenager who is taller than his mom. I will admit this feature has its advantages. He's also quite skilled at opening jars.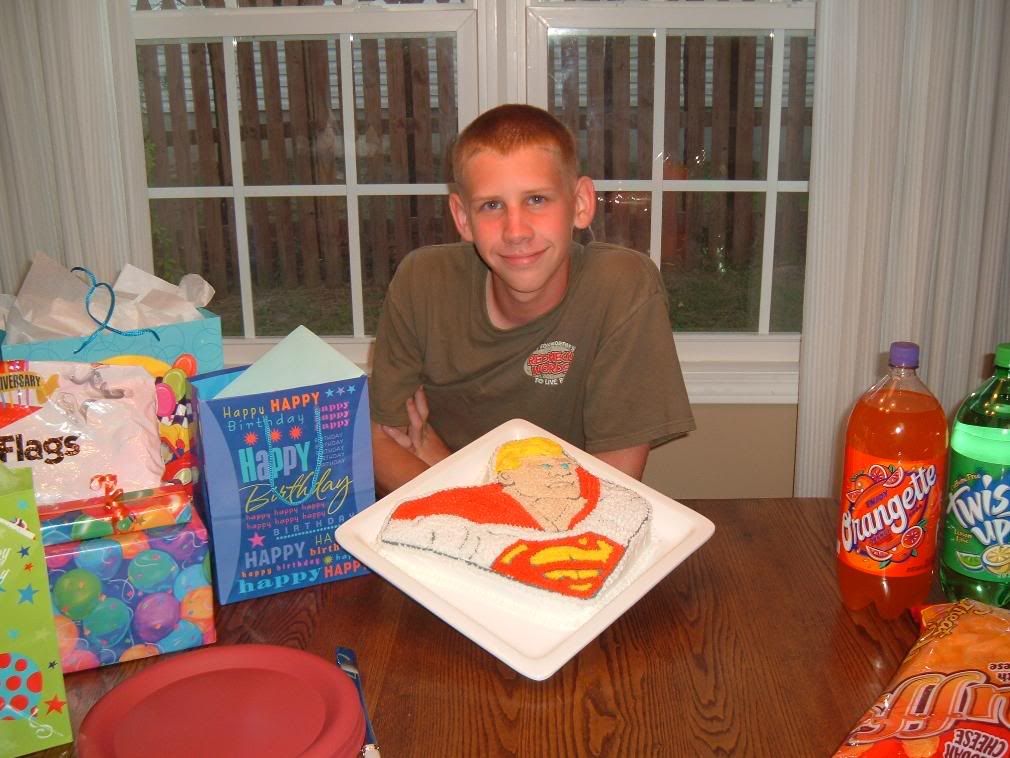 We celebrated with family while at the air show. Aunt Kekkey outdid herself coming up with the idea of having a Speedy Boy birthday party. A collaborative effort from several family members, but mostly Aunt Kekkey, resulted in a fabulous cake bearing the countenance of our favorite superhero.
The kids all had a ball in the backyard playing on the Slip 'n Slide and in Typhoon Lagoon. What a way to celebrate!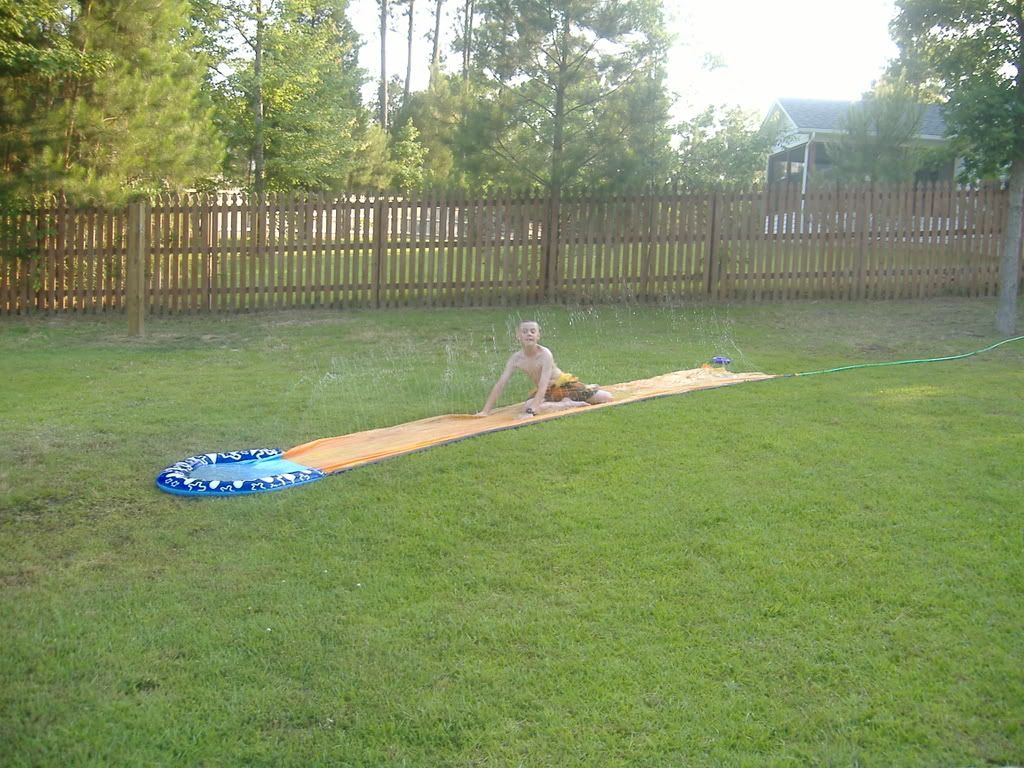 Back at home, we had a little more celebrating to do. This time we attempted an Indiana Jones fedora cake in honor of the premiere of the latest movie produced by the partnership of Flaming Sword Productions, MAC Productions, and Moonbeam Cinemas,
Indiana Jones and the Last General
.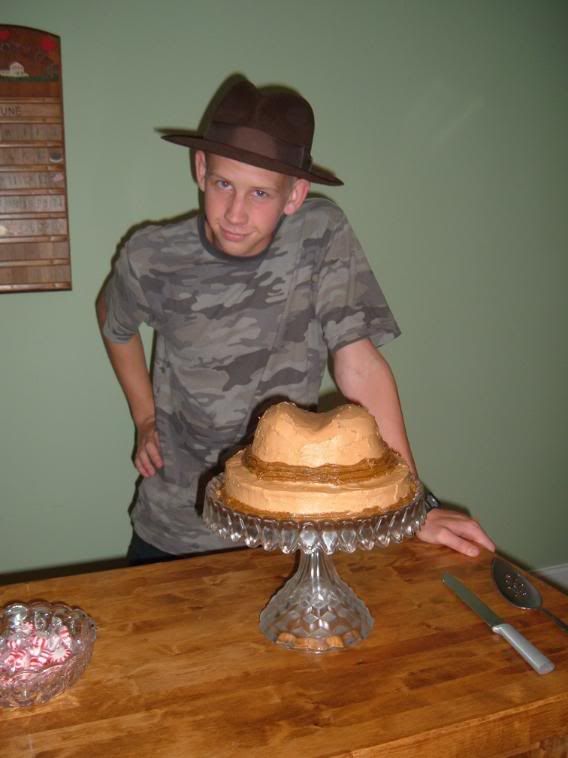 We love you, Captain Speedy. You are a true joy, and you are just so cute!