The MCAS Cherry Point Air Show was held last weekend, and we all piled in for a few days of fun. The Blue Angels were the featured attraction, with many other exciting performers sharing the spotlight. Demonstrations by our country's heroes of the sky were a definite highlight for our family. The Marine Corps aircraft were inspiring as we thought about all they accomplish for our country with their amazing skills and expertise.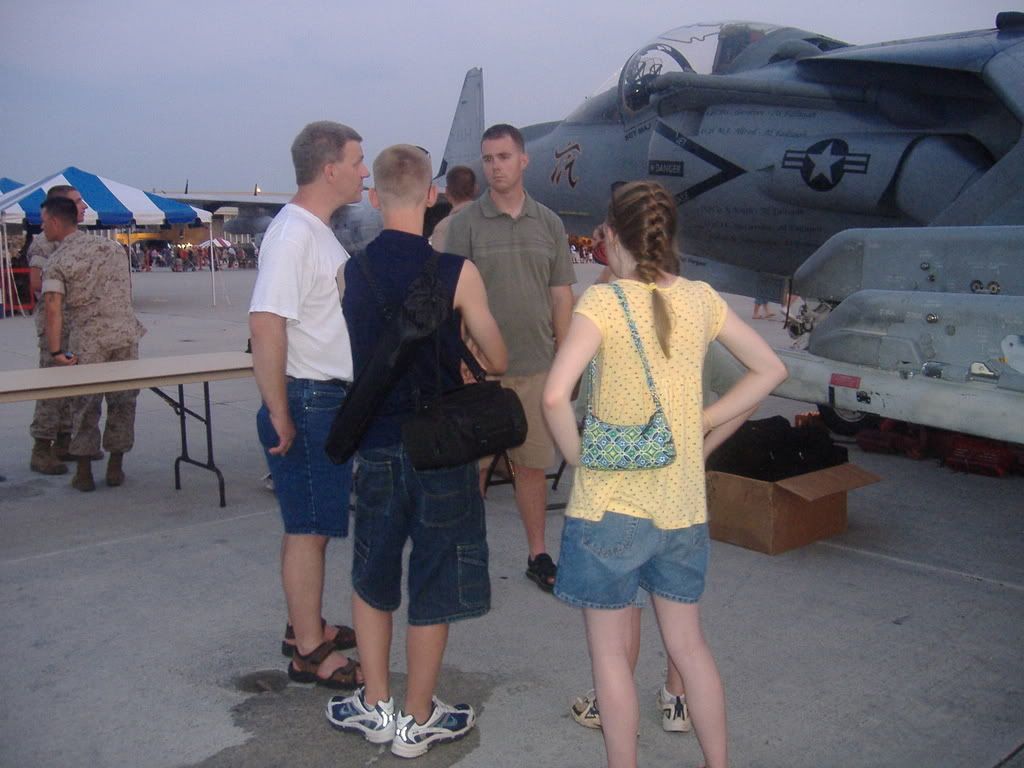 We had the opportunity to see an AV-8B Harrier up close and personal and have personalized instruction on its functions and features by an honest-to-goodness real Marine pilot, Uncle Chris! He was able to point out all the fascinating details and answer all questions. Our guys loved every minute.

Our sons filmed almost the entire air show and were amazed by the various exhibitions. So was their mom, quite frankly.
I had never seen a wing walker before, and the Blue Angels were amazing. We all held our breaths as we watched the Golden Knights parachuting into the arena with pinpoint precision. Shockwave, the truck with jet engines, truly shocked us all traveling across the air strip at 343 mph.

What a fun family outing! Young and old, all ages enjoy this patriotic display of aviation delights.

What do you say, Wild Man?