Boys, worms, and water...That spells fun any way you slice it.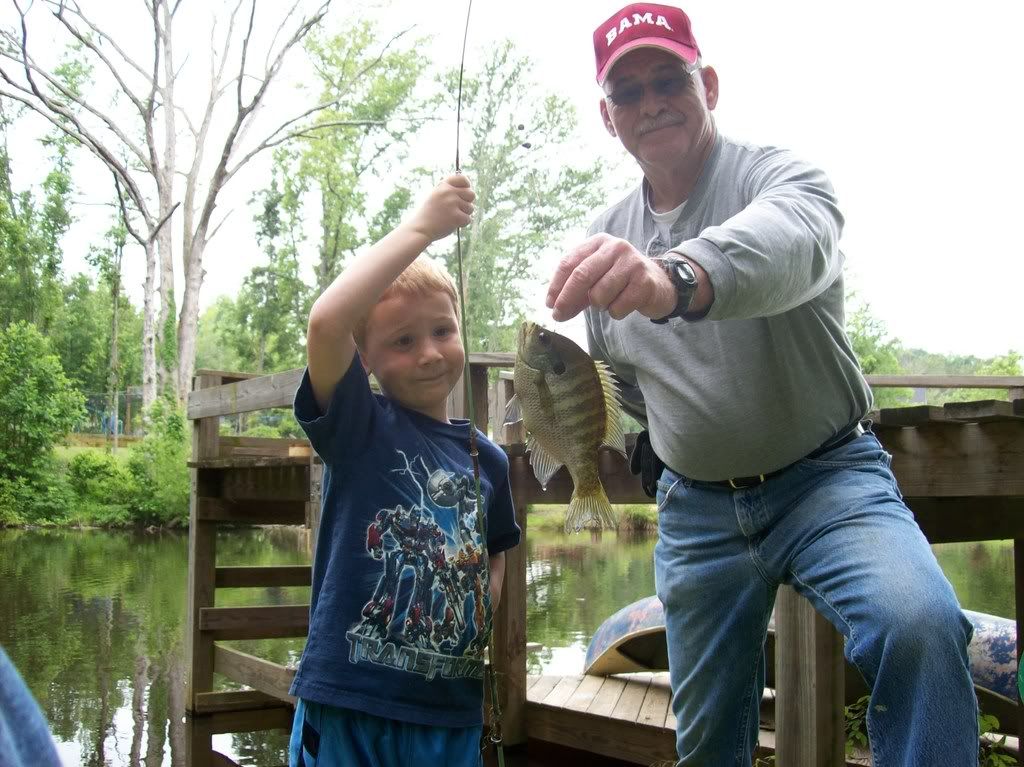 Grandpa took a couple of the guys fishing yesterday at a friend's lake which is always satisfyingly stocked with lots of fish. (Please overlook the fact that my dad has on a BAMA hat. No, I'm afraid it has nothing to do with jelly. I love him anyway.)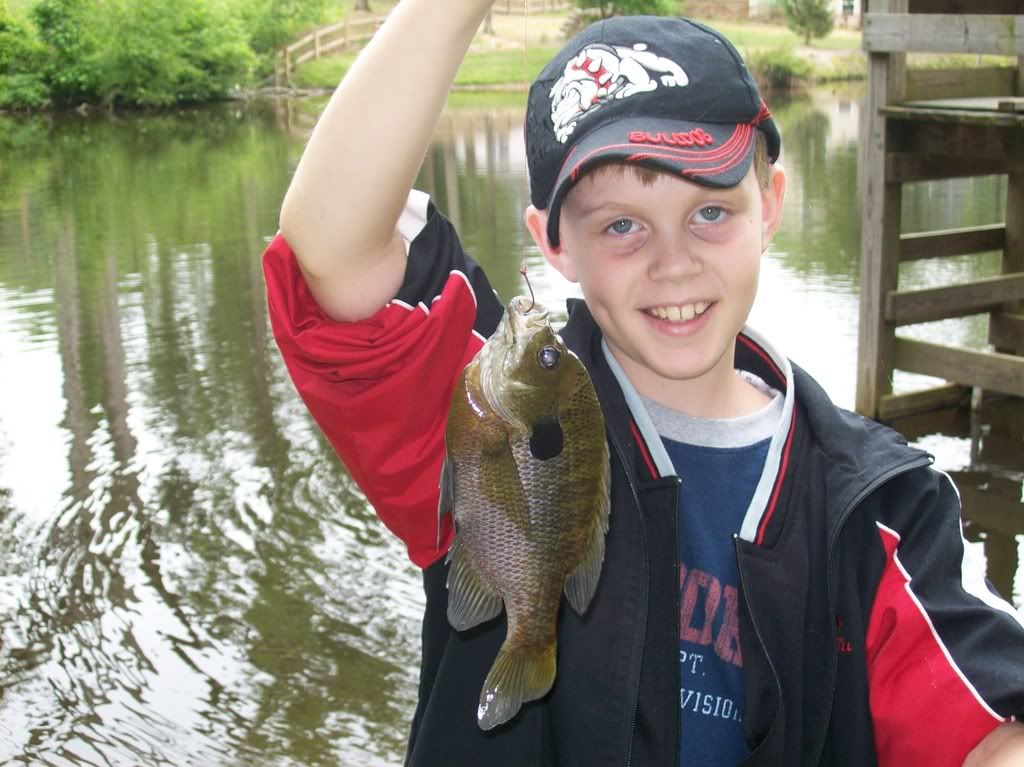 It was a highly successful afternoon as they caught 40 fish! Apparently everyone had a great time reeling in the catch of the day.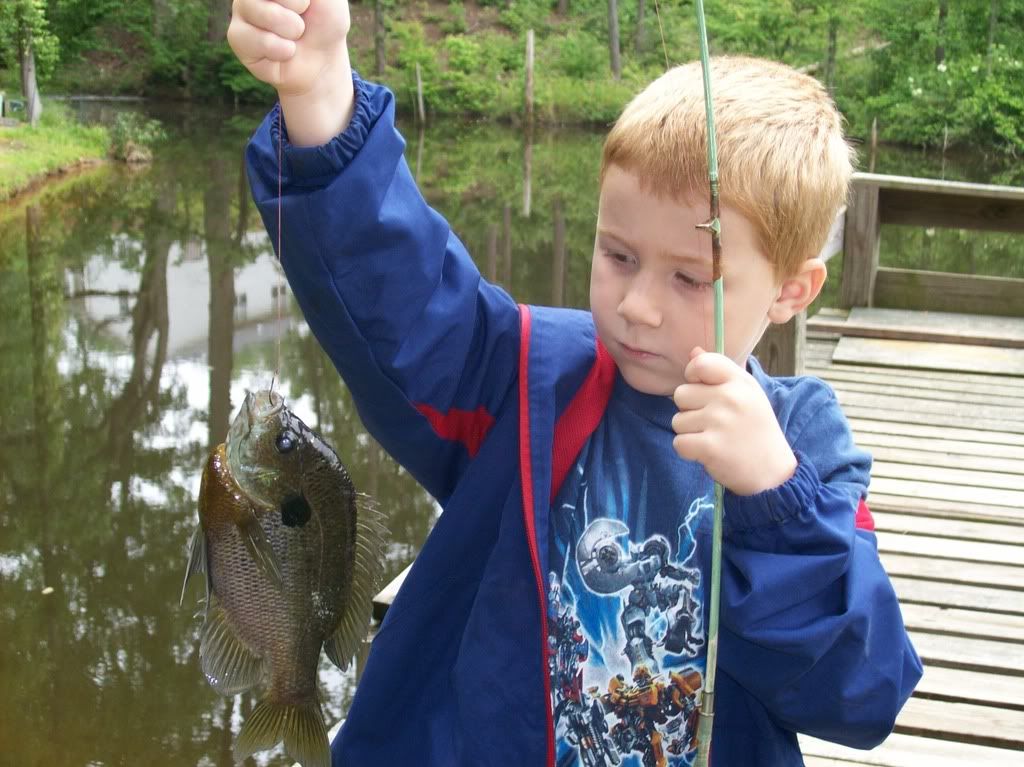 It doesn't hurt that some sweet memories were made along the way.