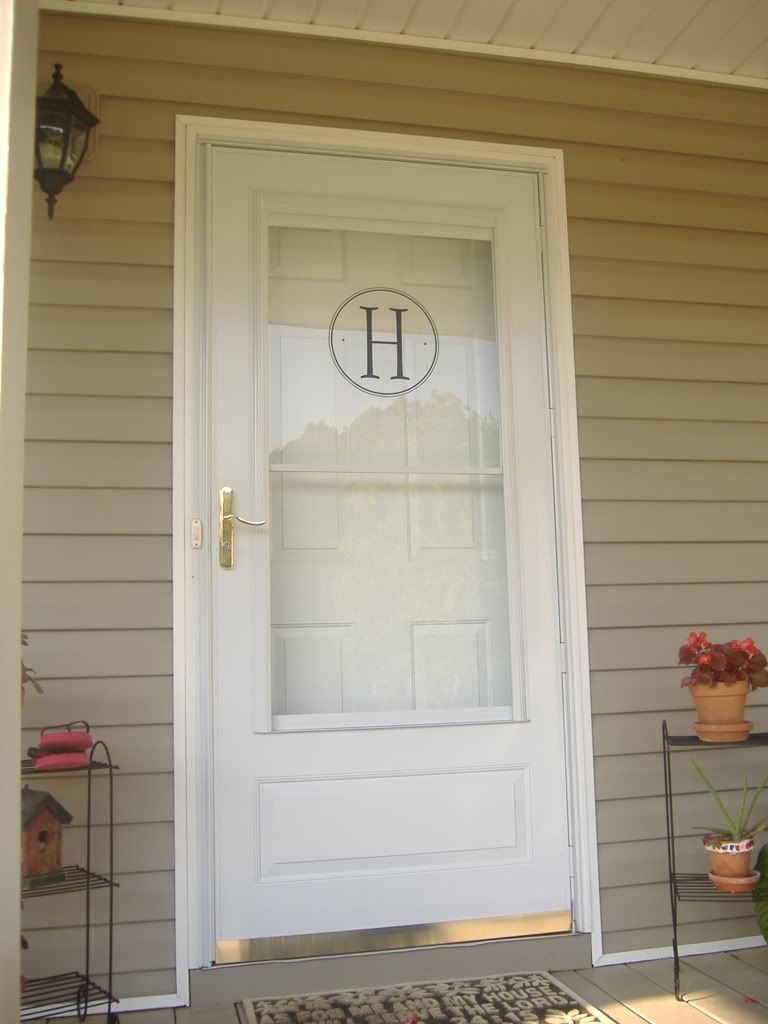 Here's the latest in my graffitiCHIC obsession.

I am so excited about this monogram on our storm door. I love the clean and simple look it gives to our front entry.

By the way, the totally fantastic plant stands on either side of the door were a Mother's Day gift from my delightful son. He rescued them from the crib (Crib--formerly the corn crib, now a haven for unwanted and forgotten junk here on the farm), cleaned them up, and spray painted them black to match our shutters. What a resourceful guy!
My sister put this message, one I really need to practice, on the wall in the my laundry room. I certainly go in and out of here enough times daily to benefit from the constant reminder.
You can check out more great designs at the
graffitiCHIC website
. These ladies definitely have class.