It is a joy to be settled back into home after a delightful week of spring break. Following a wonderful Resurrection Day service, family lunch and egg hunt, we piled in for a trip to the beautiful mountains of North Carolina.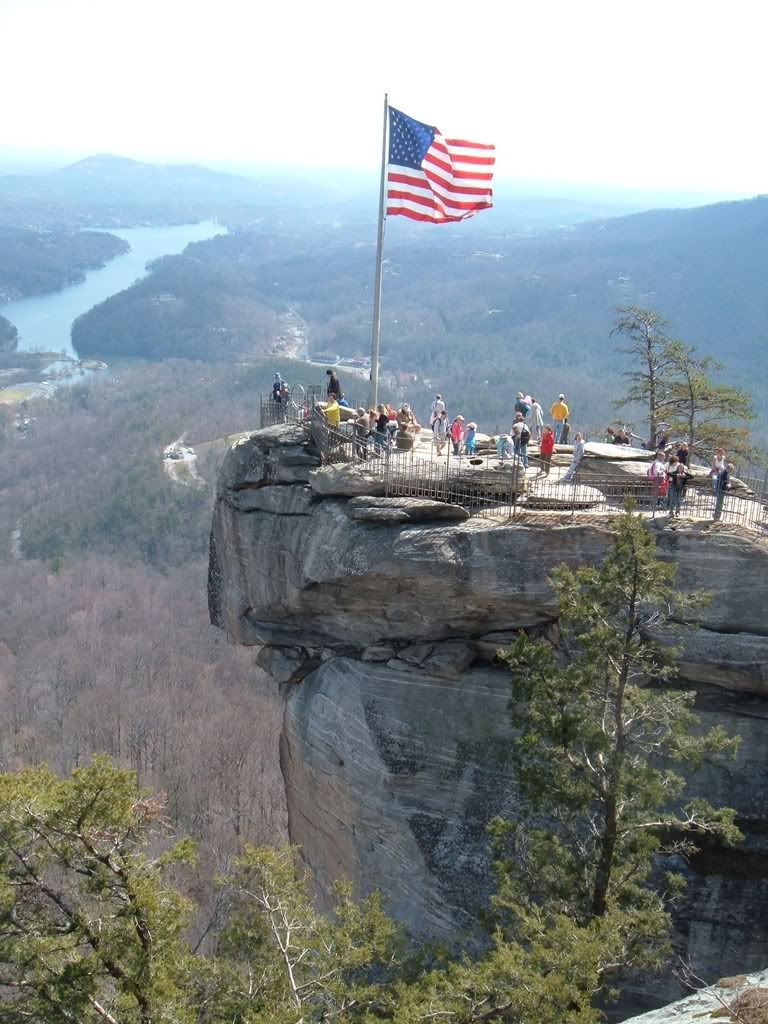 The weather was a bit chilly when we arrived, and we even saw a little snow falling on Monday. Things warmed up quite a bit, and we had perfect days for hiking and being outdoors.
The trails at
Chimney Rock Park
were fun and challenging. We hiked to the top of the gorgeous 404-foot waterfall along the Skyline Trail. The views were extraordinary on this mostly clear day. We also walked along the Hickory Nut Trail to the bottom of the waterfall which actually provided the best vantage point for seeing the falls.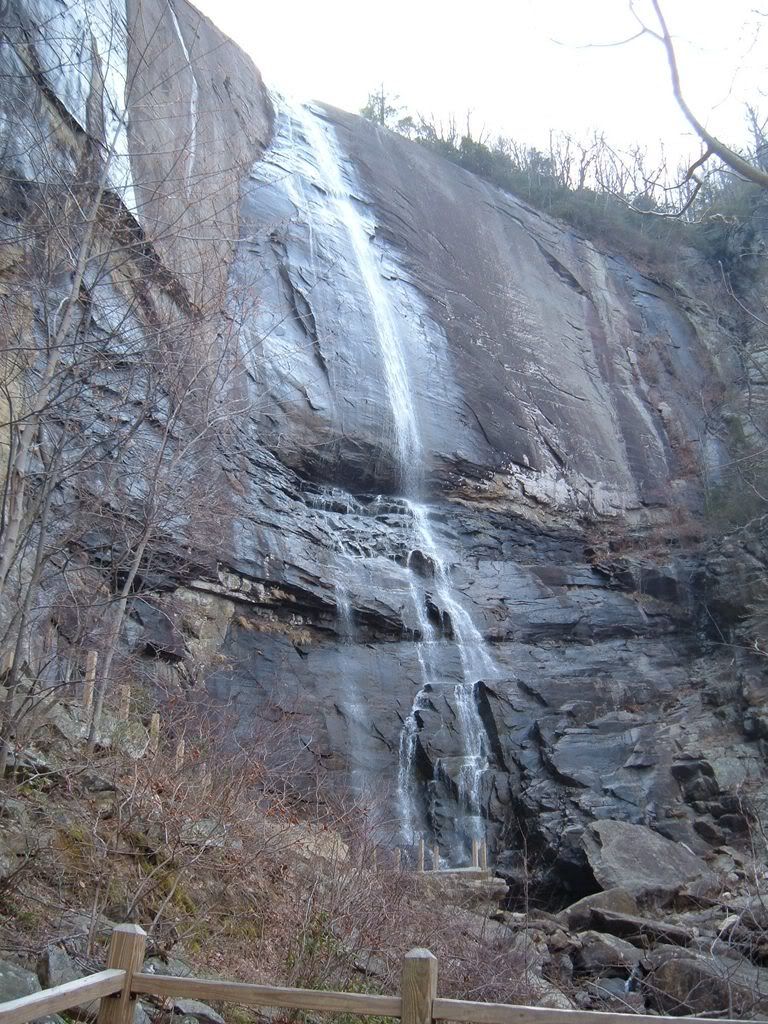 There were icicles along the trail, but the day was very pleasant with the wind being a bit cool along the upper portions of the trail. Between these two trails, we explored the Outcroppings which boast some unusual rock formations. We passed through the Needle's Eye and the Subway, sat for a time in the Opera Box, and gazed at the Devil's Head. Our children found some perfect spots for filming a little location footage for their upcoming movie.

We were also able to visit Bilmore House in Asheville, NC. It was another gorgeous spring day, and we spent a good part of our time exploring the grounds. Their Festival of Flowers is coming up in a couple of weeks, but very few things were actually in bloom. My favorite daffodils and a few tulips were colorful spots in the gardens, but the azaleas hadn't yet begun to flower.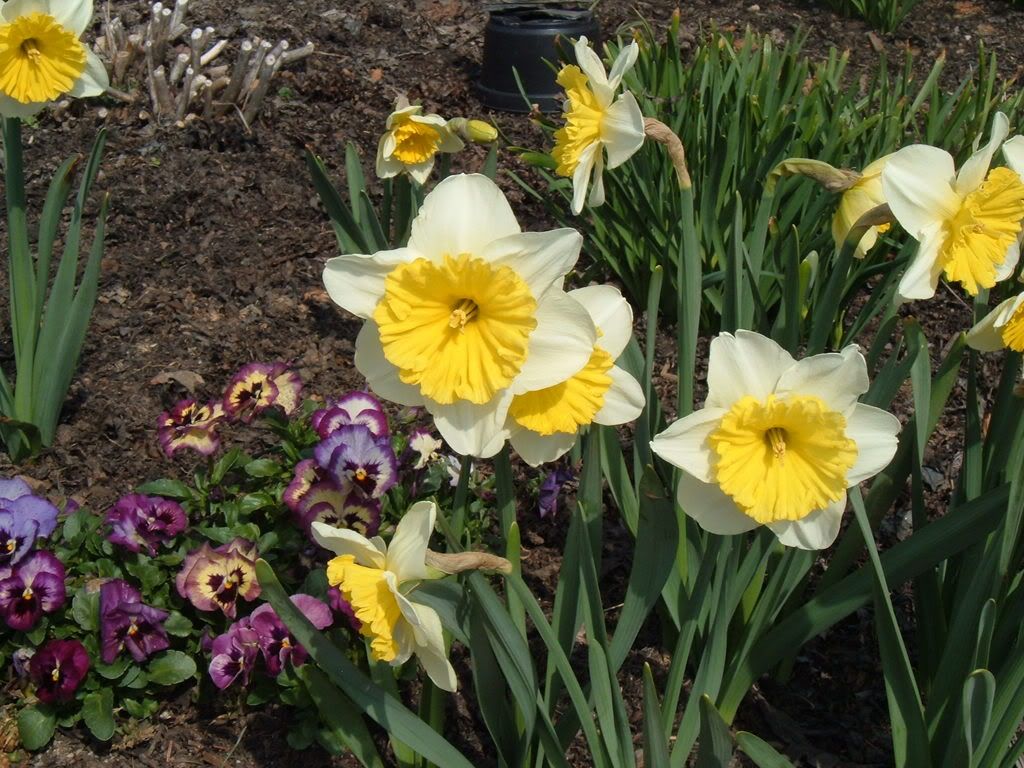 The house, as always, was elegant and stunning. Our children were visiting for the first time, and they were impressed by the sheer size of the house and the richness of the furnishings. They enjoyed seeing the common areas like the study and the billiard room, but they grew a tad bored with the endless stream of bedrooms. Everyone perked up a bit in the basement when we saw the bowling alley and indoor pool.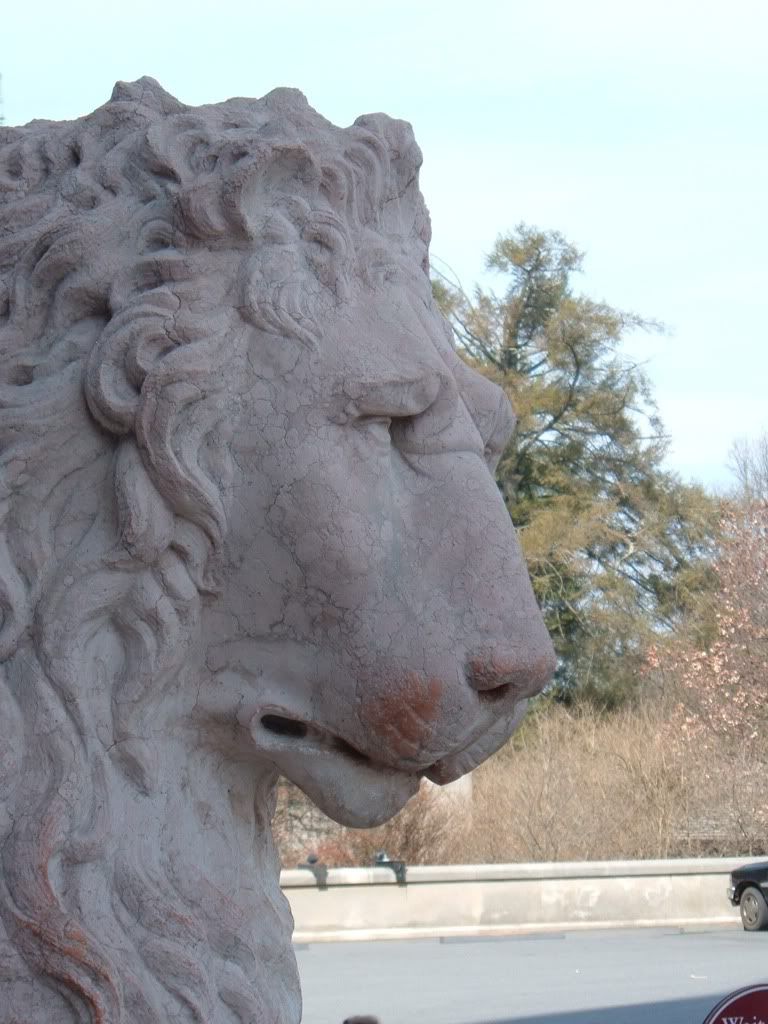 Lazy days with lots of reading, a little swimming, a little tennis, and lots of good food rounded out a restful week. Now we're home and unpacked. The suitcases are put away, and we are ready to get on with the business of spring. Where are you, springtime?