I am such a nut for words. I have always loved the display of favorite scripture verses and even pithy sayings.
My sweet sister told me about this great idea from two savvy ladies with a flair for personalized decorating. She picked up a little project from the
graffitiCHIC
gals for me to try, and I have to tell you, I am hooked!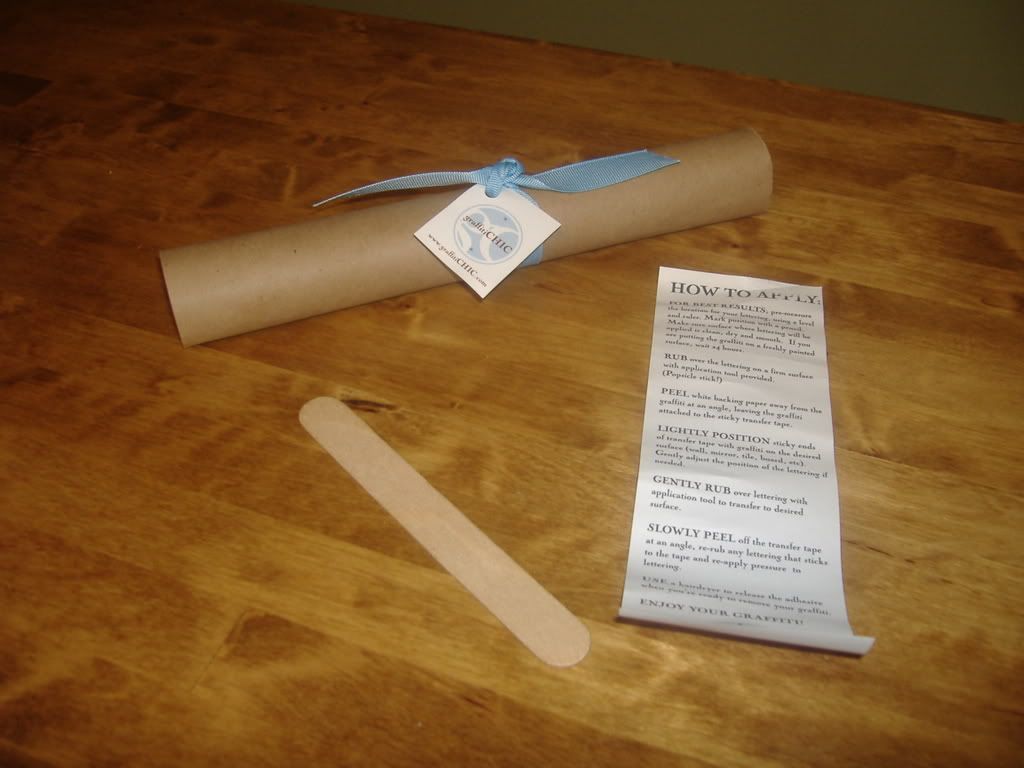 My package was a roll of brown paper which contained a short and simple list of instructions, an "application tool", and my sheet of graffiti. Just a few minutes later, I had my graffiti on my kitchen cabinets above the sink.
It was so perfect and so easy. The graffiti is actually vinyl letters cut and applied to a sticky paper much like contact paper. The letters themselves are very similar to contact paper. The whole paper goes up on the wall or other surface, and you use the application tool to rub over the letters. They adhere to the new surface, and you slowly peel away the paper leaving the letters behind. It is fantastic! I love it.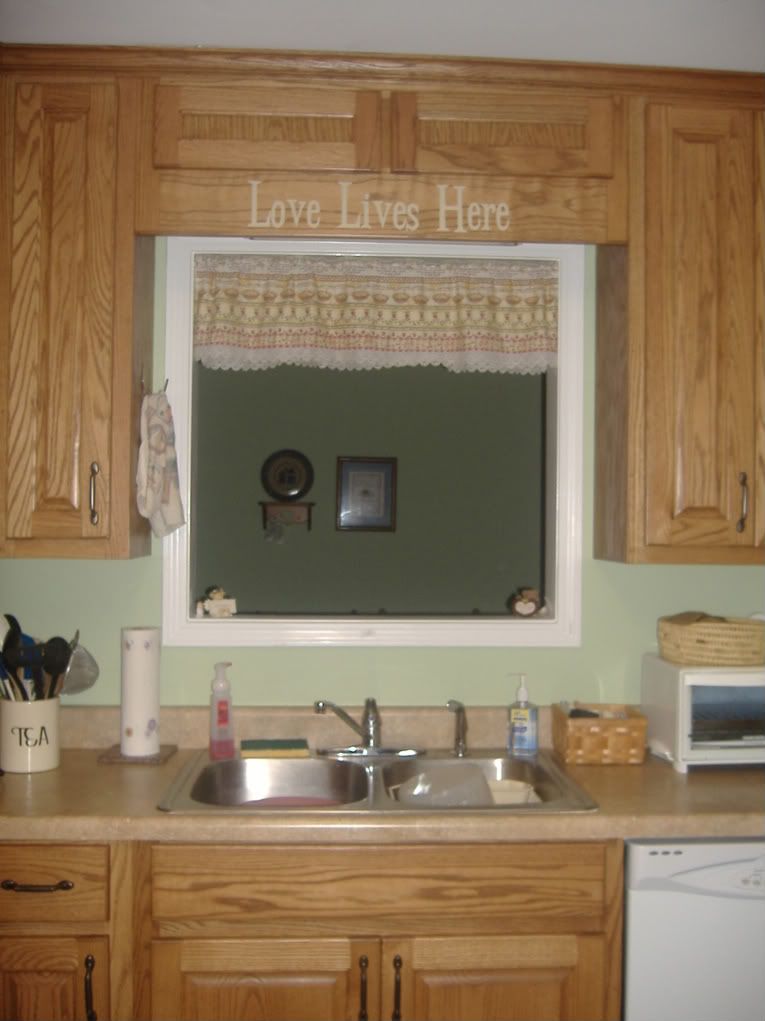 To remove the letters, the instructions say to blow them with a warm hair dryer and peel them away. They are not reusable, but they are not supposed to damage the surface. What a great idea!
There are tons of fabulous ideas on the graffitiCHIC website. On my wish list are the Home is Where Our Story Begins and Return With Honor items. Mother's Day is coming. Check it out!