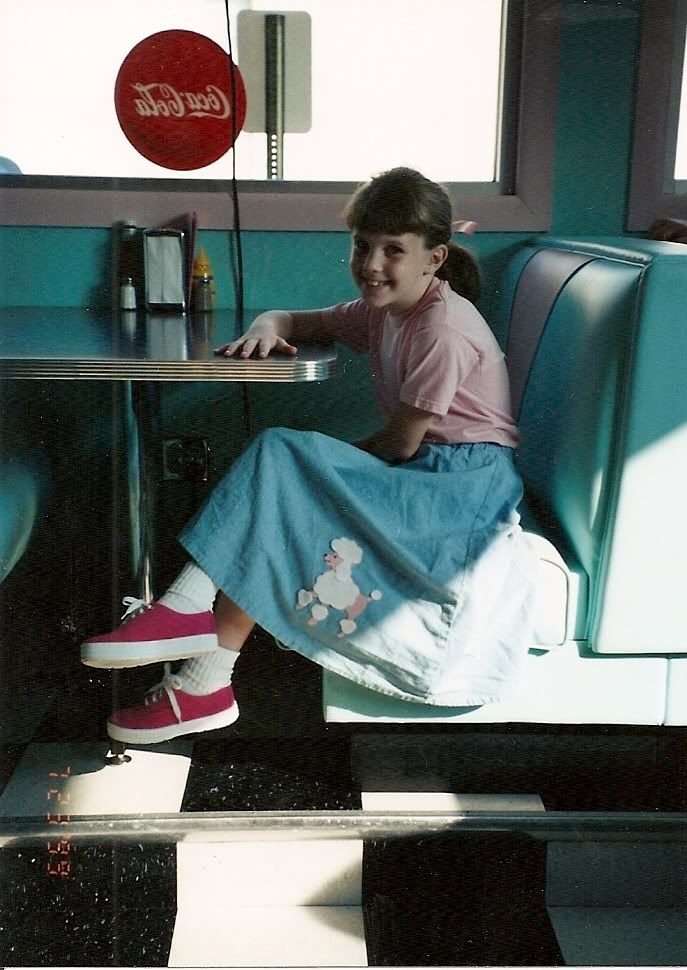 When our daughter was younger, I made her a poodle skirt that she absolutely loved to wear.
She was the cutest thing bouncing around in that full circle skirt. We took her to dinner one night at a fifties' diner in a town near us, and she was quite a sensation. The owners loved the fact that she came dressed in appropriate attire. Alas, time passes quickly, and that poodle skirt was outgrown long ago.
I've been promising a new poodle skirt for quite some time now, but there has just always been a more pressing project at hand. After the baby quilt was finished, we decided it was time to dive in and get to work.
Our
pattern
included three different appliques, and after much consideration my girl opted for the record and musical notes. She reasoned that it would be fun to have something a little different this time around. What a good choice!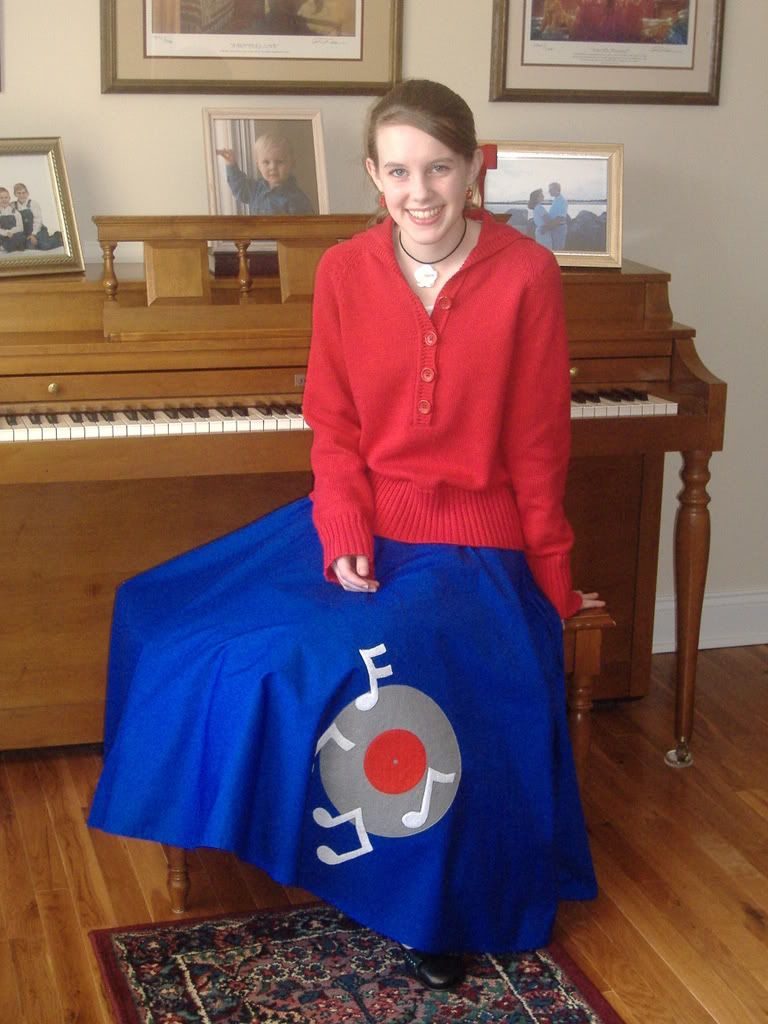 It was a really fun project, and we had a great time working together. M is really coming along in her sewing, and I already see the potential for her beginning and completing a garment all by herself in the very near future. I'm also glad to have her help on those Lord of the Rings costumes they want me to make for their new movie.