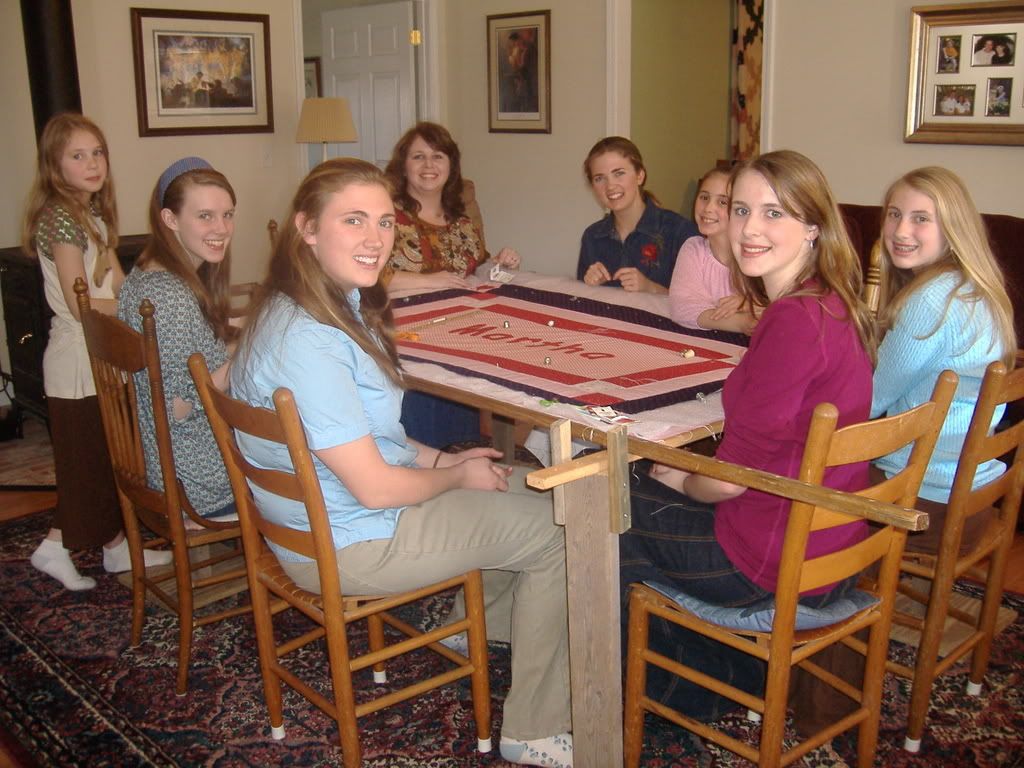 Our pastor and his family are preparing for the arrival of their new baby girl. This celebration offered an excellent opportunity for us to do a little something special for this family who has done so much for us.
My daughter and I pieced a baby quilt a few weeks ago and asked the ladies from church to come and help us quilt it out. It was a delightful afternoon for quilting and fellowship.
They came, they saw, and they quilted. For some, it was their first time to try this traditional pasttime, but they forged ahead and accomplished a great deal. It is so much fun to tackle a project like this with friends.
At the end of the day, the quilting was near completion. I finished up a little detail work, bound the edges, and wa-la! We have a unique gift to remind this new little one how very much she is loved.
Isn't God good?