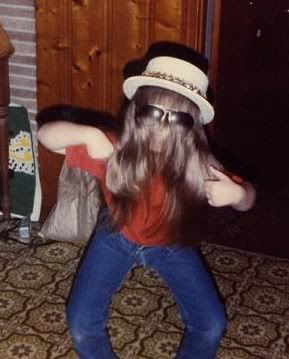 In January of 1979 my mom gave birth to a beautiful baby girl who was my little sister. After ten years of being an only child, I was pretty excited. I had always wanted an older brother, but a younger sister would have to do! She was a cute little baby and an even cuter toddler, even when she got into my room.
Ironically, I spent the first ten years of my life as an only child, and she became somewhat of an only child at ten when I got married. I have watched her grow into a beautiful woman and a terrific mom.
College and marriage to our country's finest Marine have taken her all over the US, but somehow I think we're closer today than we've ever been. God has been gracious to allow us to be together geographically during some particularly trying times in both of our lives. She is currently living only seven hours away, and I am so thankful.
Today we celebrate the 29th birthday of my favorite sister, who is also the wonderful wife of my incredible brother-in-law and super mom to my three precious little nephews, ages 4, 18 months, and 4 days.
Kel, you are such a blessing to me, and I love you very much. Thanks for always being here when I need you and for sharing life with me. You are truly my sister and my friend. Make it special!