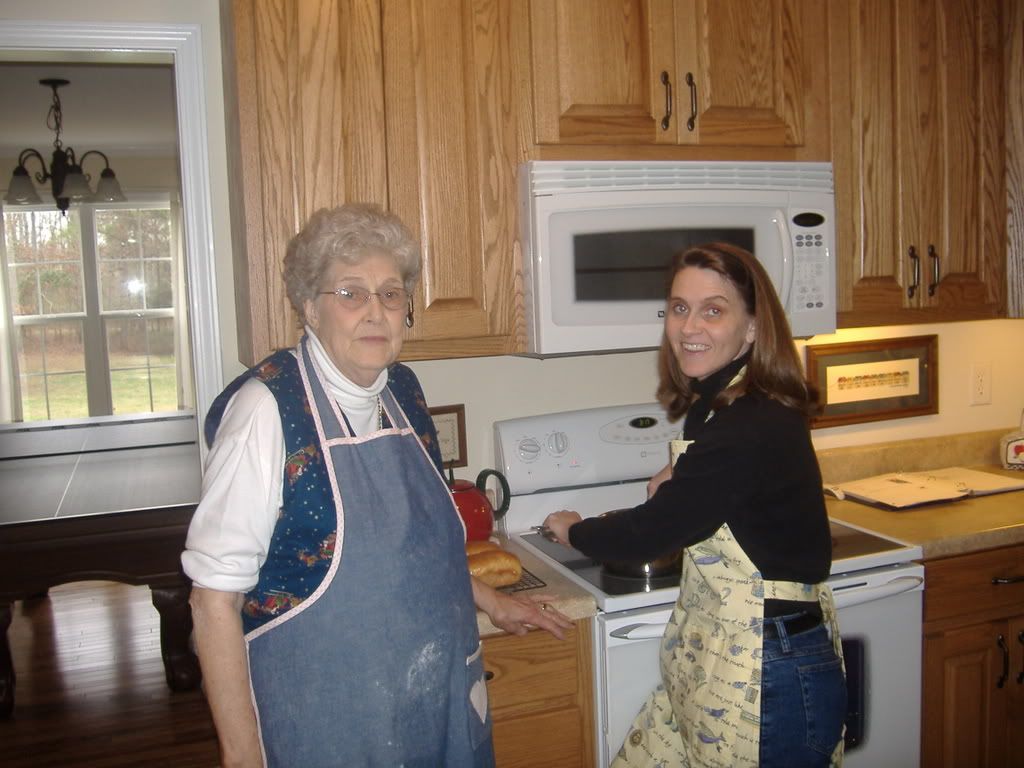 Grannie and I spent a little time yesterday afternoon making some yummy treats. The ladies in our family traditionally spend a Saturday in December cooking up lots of sweets, but with Mamma at my sister's and my aunt frantically shopping, there were only two of us to labor and toil.
We had a great time making
Potato Candy
, vanilla fudge, and a double decker pan of maple and vanilla fudge. With the Christmas chewies I made earlier in the week, I think we may be set...although I'd love to have a little time to make a batch of my aunt's famous gingersnaps.
Hmm...